Nestled in the heart of the Elgin Valley, Spioenkop Wines was established in 2008 with Koen Roose as winemaker. With several awards and accolades under their belt, Spioenkop produces wines that have finesse, balance, and purity, with the idiosyncratic character of the winemaker flowing through every bottle.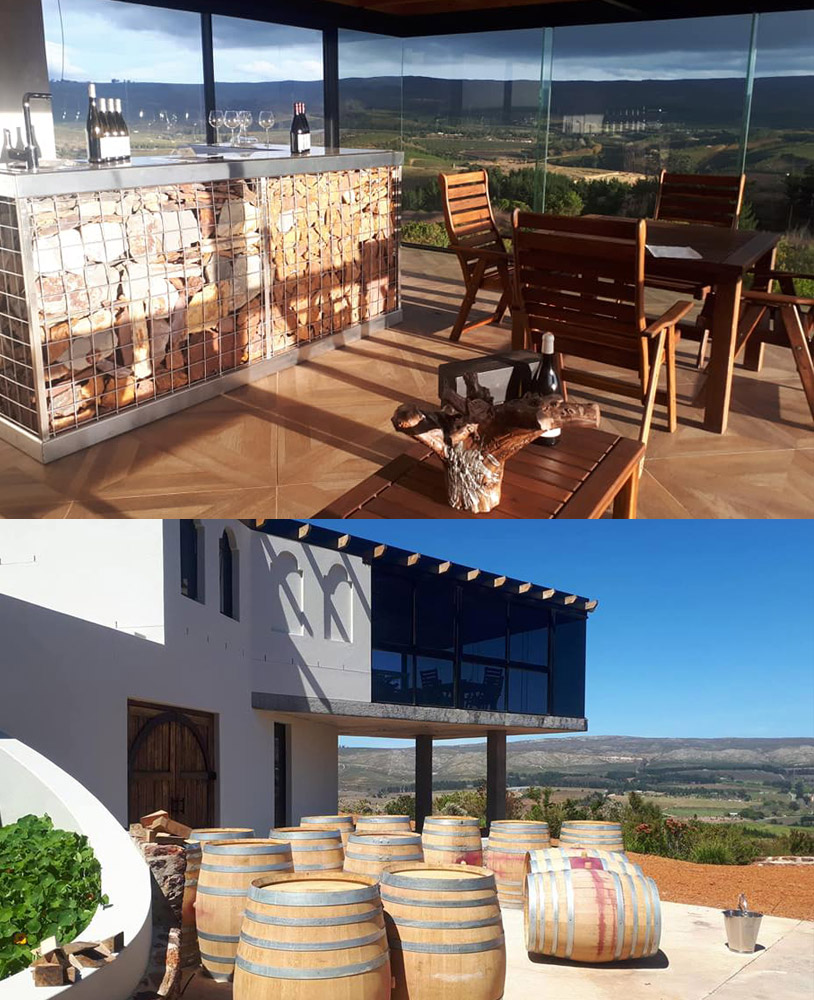 The winemaking philosophy here is low intervention and allowing the wine to have a voice without putting technology and an interfering winemaker in the way. Biodynamic principles have been adopted though they have not sought certification. The winemaker wants a vineyard in rude health, dry farmed and untrammelled by artificial fertiliser, pesticides and herbicides and where working on foot and by hand are the order of the day. They call it balance; 'balance in the wines, balance in the winery and balance in the terroir'. Koen is obsessive about the relationship of his vines with the environment and the work that he has done and continues to do to get the best from them.
Our farm and philosophy
The valley is almost crater like, surrounded by a craggy fringe of mountains and the vineyard is on a plateau where nowhere is below 200m above sea level. Temperatures here are about 3 degrees lower, as an average, than surrounding areas, and the valley often funnels cooling sea breezes from the Atlantic a few kilometres away. The geography and the climate mean that rainwater is retained in the clay soils mixed with iron-rich ferricreet cobbles and shales, and it is in these nutrient poor soils that the vines are planted at a high density to help with the control of yields.
Spioenkop Range
If you prefer a wine with a mineral quality made in a simple, elegant way you should go for the Spioenkop range. All Spioenkop wines are made from grapes coming 100% from the Spioenkop Estate. A fine dining style of wine that reflect the cool climate region, Elgin. The star of the wine list.
"1900" Range
The "1900" wines are our "alternative" label that has a fuller, rich and more tropical style but still an elegant option. The "1900" range is also created with 100%  grapes grown on the Spioenkop farm in the Elgin valley.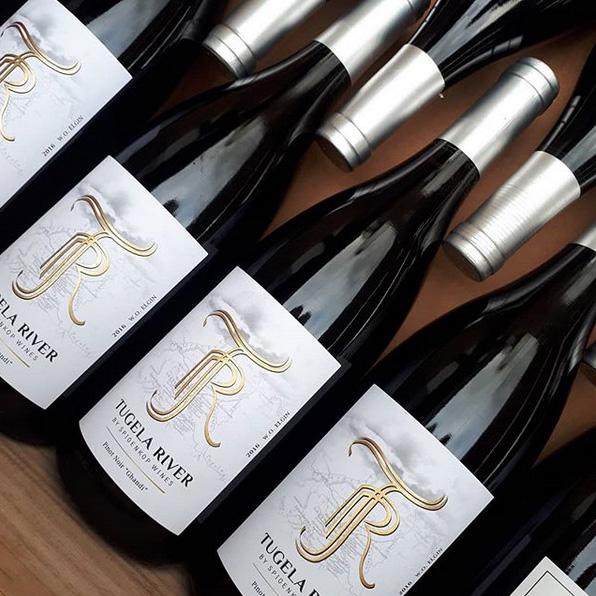 Tugela River Range
A very special range, close to the winemakers heart. Created with sommeliers and chefs in mind, reflecting the heart of Elgin. Perfect for being served by the glass or to create an exquisite menu or dish. A wonderful addition to the Spioenkop offering, creating depth and variety.